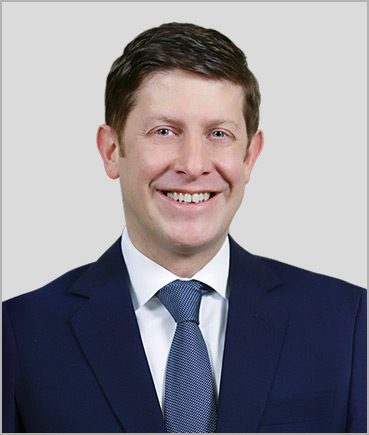 Dr. Thomas H. Wuerz
Board Certified Orthopedic Surgeon
Dr. Wuerz graduated from medical school at the University of Tuebingen in Germany. After research at the Massachusetts Institute of Technology and the Massachusetts General Hospital, he completed two years of orthopedic surgery residency at the Inselspital in Berne, Switzerland. He then returned to Boston for a two-year NIH Career Development Grant after earning a master's degree at the London School of Economics in Health Policy and Economics. He completed an orthopedic surgery residency at the Cleveland Clinic and a sports medicine fellowship at Rush University in Chicago. He was then awarded the traveling fellowship of the International Society of Hip Arthroscopy training at the Steadman Clinic in Vail, Colorado, and the Schulthess Klinik in Zurich, Switzerland, focusing on hip arthroscopy and hip preservation surgery. He started working at the New England Baptist Hospital as an attending physician before joining the Boston Sports and Shoulder Center.
Dr. Wuerz has helped provide care for athletes of all levels including high school, college and professional athletes including from the Chicago Bulls (NBA) and White Sox (MLB). Dr. Wuerz has been the head team physician for Merrimack College for the last three years and is also a hip consultant for the Boston Ballet.
Dr. Wuerz is a member of several professional organizations and previously received a National Institutes of Health (NIH) career development award. He was chosen as the AANA health policy fellow and was also awarded the traveling fellowship of the International Society for Hip Arthroscopy (ISHA).
Dr. Wuerz believes in delivering the best possible patient care taking into account the patient's lifestyle. To arrive at the proper course of treatment Dr. Wuerz understands that non-operative measures are often the most appropriate treatment. In working on translating the findings of clinical and outcomes studies, Dr. Wuerz strives to educate and provide patients with advanced and up-to date care.
Medical School
Eberhard-Karls-University of Tuebingen, Germany, 2002
Graduate Education:
Master of Science in International Health Policy - London School of Economics, 2006
Master of Science in Clinical Research - Tufts Sackler School of Graduate Biomedical Sciences, 2008
Residency
Inselspital, Berne, Switzerland, 2005
Cleveland Clinic, 2013
Fellowship
Rush University Medical Center - Sports Medicine, 2014
International Society for Hip Arthroscopy Traveling Fellowship, Steadman Clinic in Vail, Colorado and at the Schulthess Klinik, in Zurich, Switzerland, 2015
Societies
American Academy of Orthopedic Surgeons
American Academy of Orthopedic Surgeons
Arthroscopy Association of North America
International Society for Hip Arthroscopy